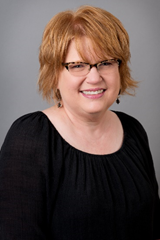 Section 504
Karleen Sheets, Asst Superintendent

2506 Southwest Square
Jonesboro, AR 72401

870.933.5800.12233
Section 504 of the Rehabilitation Act of 1973

Section 504, a federal law that prohibits discrimination on the basis of a disability, states that: "No otherwise qualified individual with a disability ... shall, solely by reason of her or his disability, be excluded from the participation in, be denied the benefits of, or be subjected to discrimination under any program or activity receiving Federal financial assistance…" [29 U.S.C. §794(a), 34 C.F.R. §104.4(a)].

For Section 504 to apply to a particular situation, the student must be eligible for protections and services. A team of knowledgeable persons draws upon information from a variety of sources to determine eligibility. The determination of whether a student has a physical or mental impairment that substantially limits a major life activity must be made on a case by case basis.

For more information about Section 504 or to determine if your child may be eligible for protections and services, please contact the Section 504 Coordinator in your child's school.